Dan Zanes and Friends: ¡Nueva York!
CD packaging for Dan Zanes and Friends' ¡Nueva York!, a tribute to the Latin American cultures represented in NYC. The 6-panel package included a 32-page full color booklet containing: lyrics in Spanish and English translations, liner notes, and photos from the recording sessions. I created hand-drawn typography inspired by lively, colorful hand-painted signage and buildings in Puerto Rico.
Graphic Design, Typography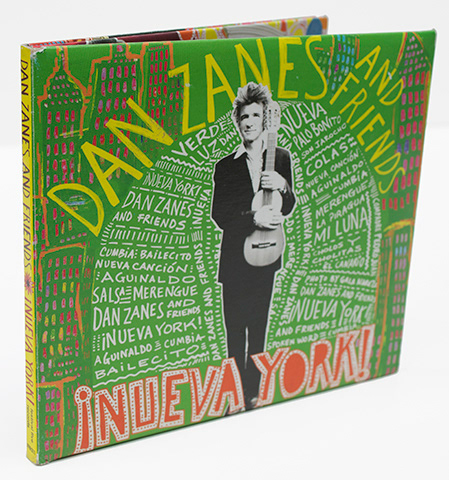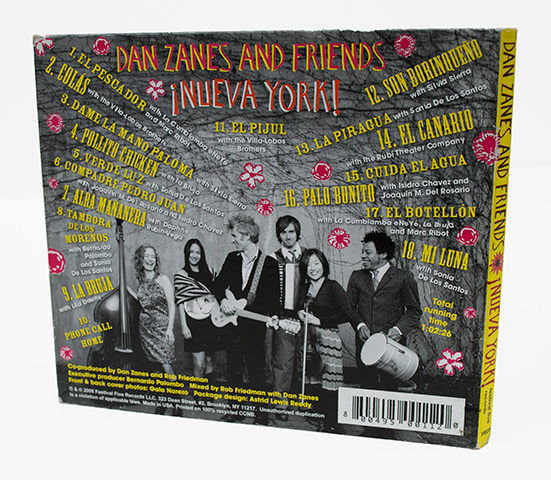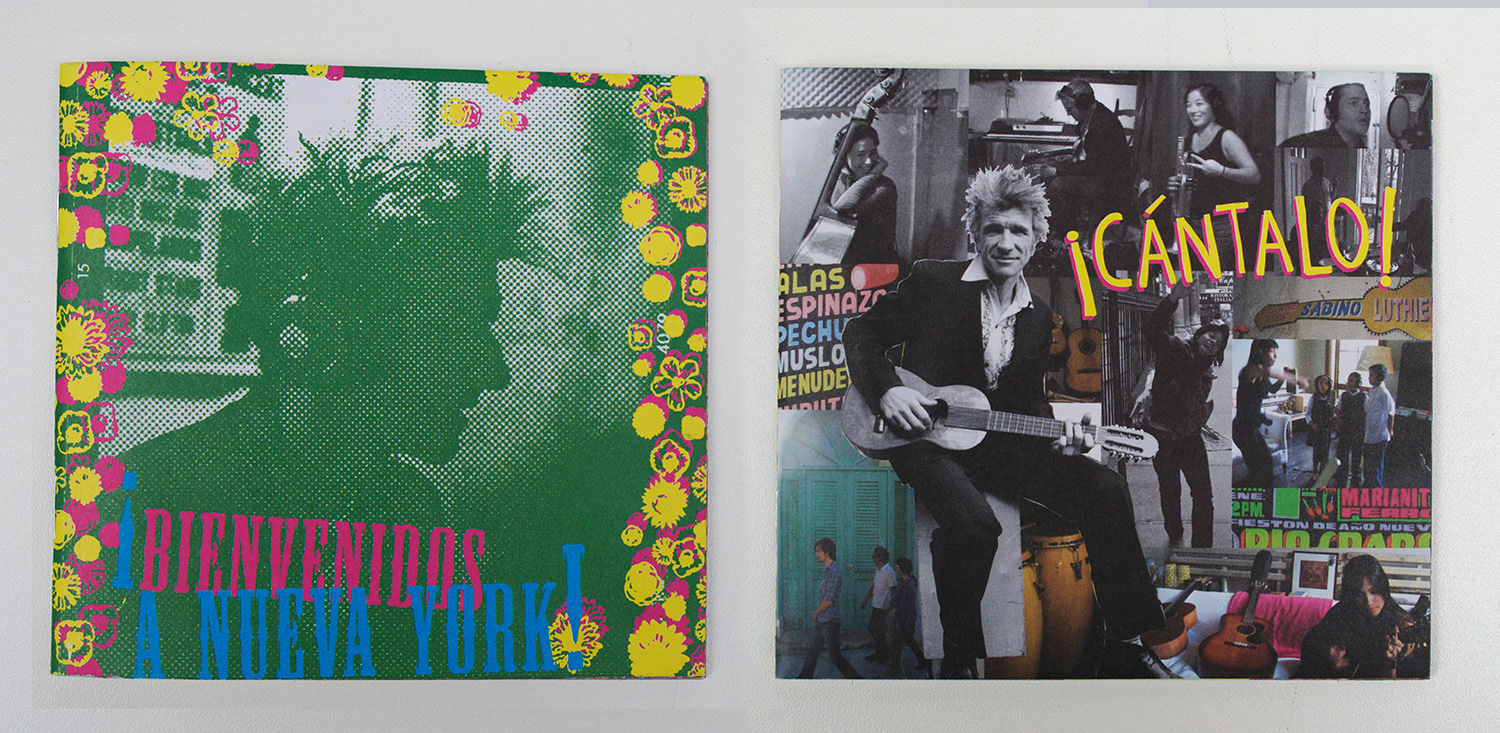 Above, covers of dual-sided 32 page cd booklet.
Start with the Welcome (Bienvenidos) Dan Zanes' liner notes
(left)
then flip the book over to use the lyrics section to sing along
(right)
.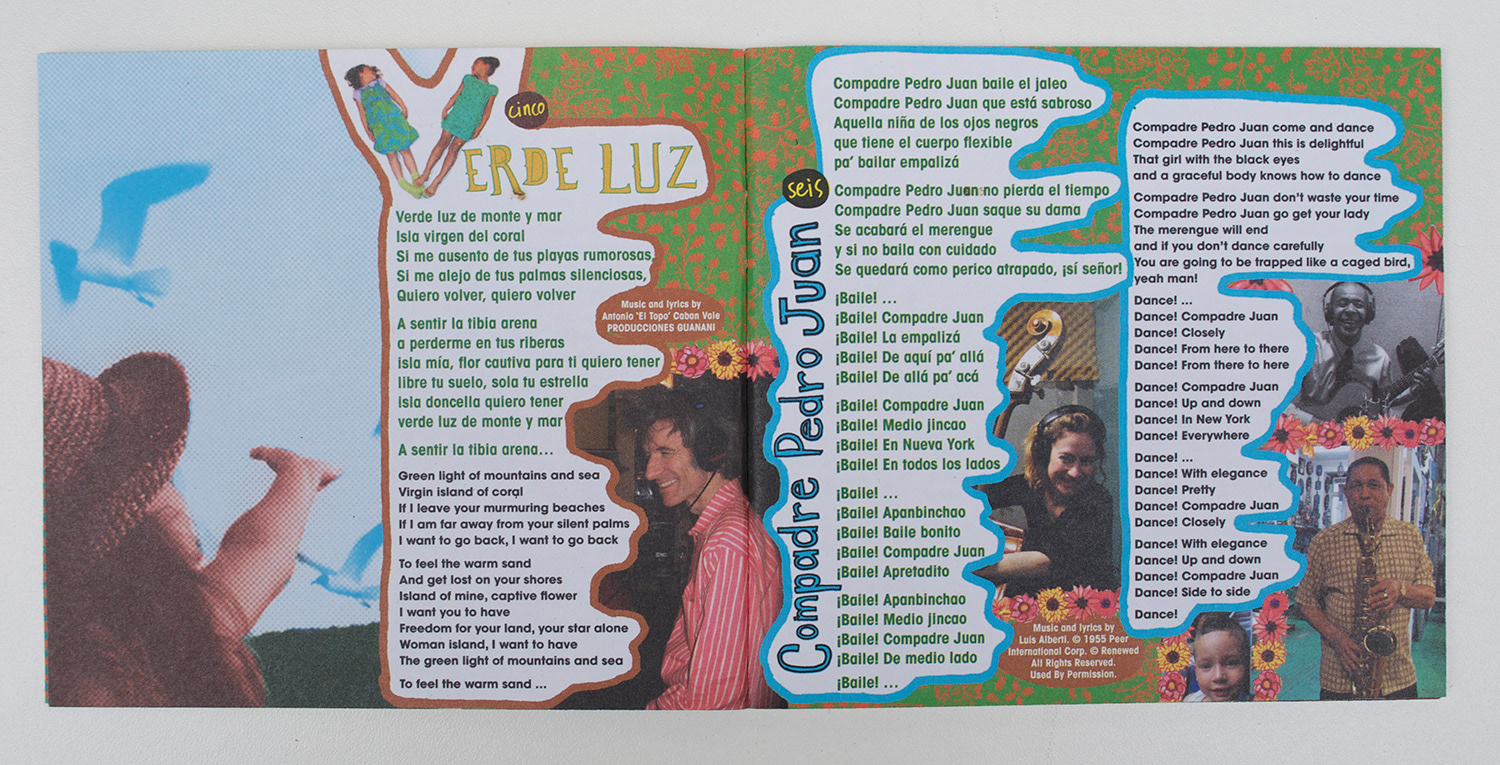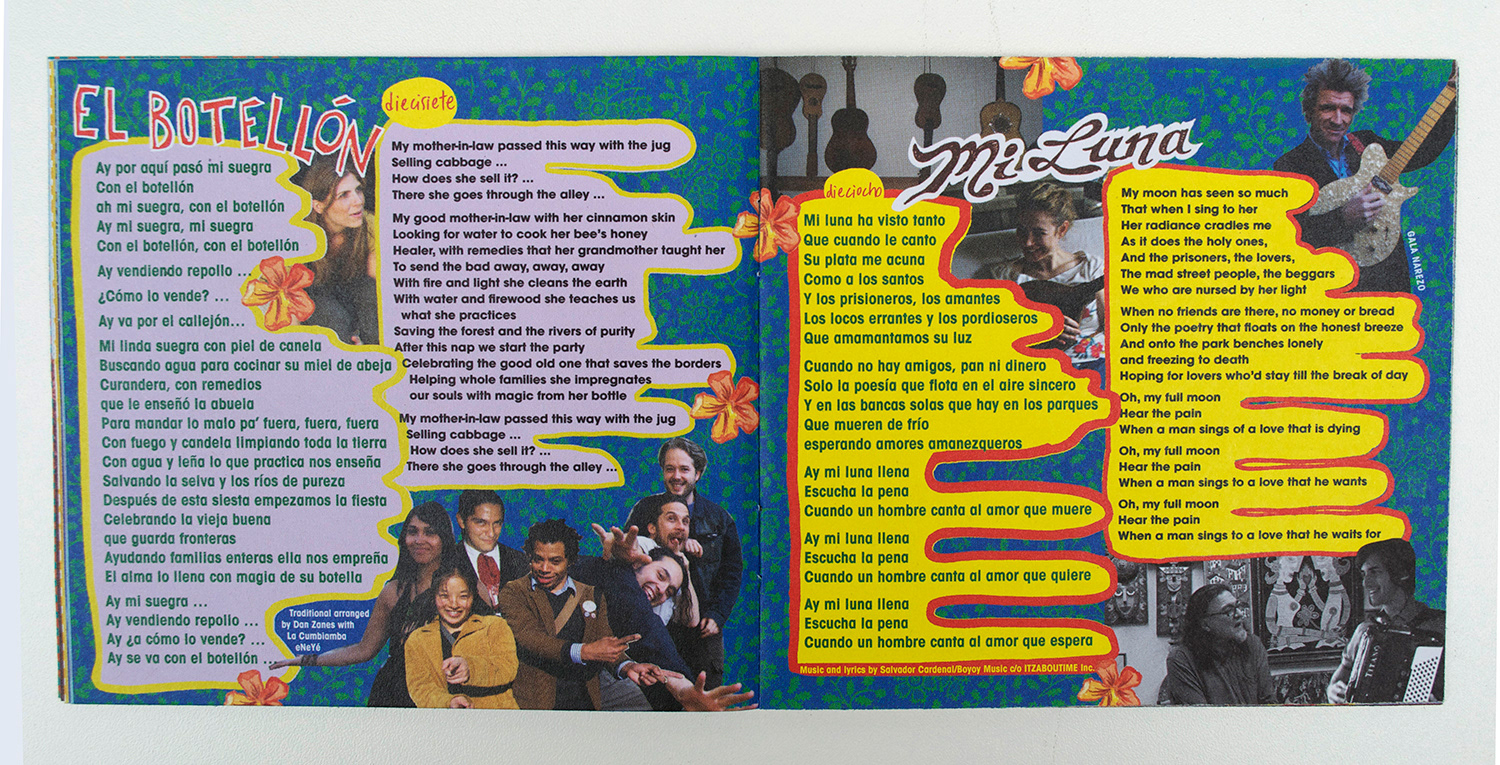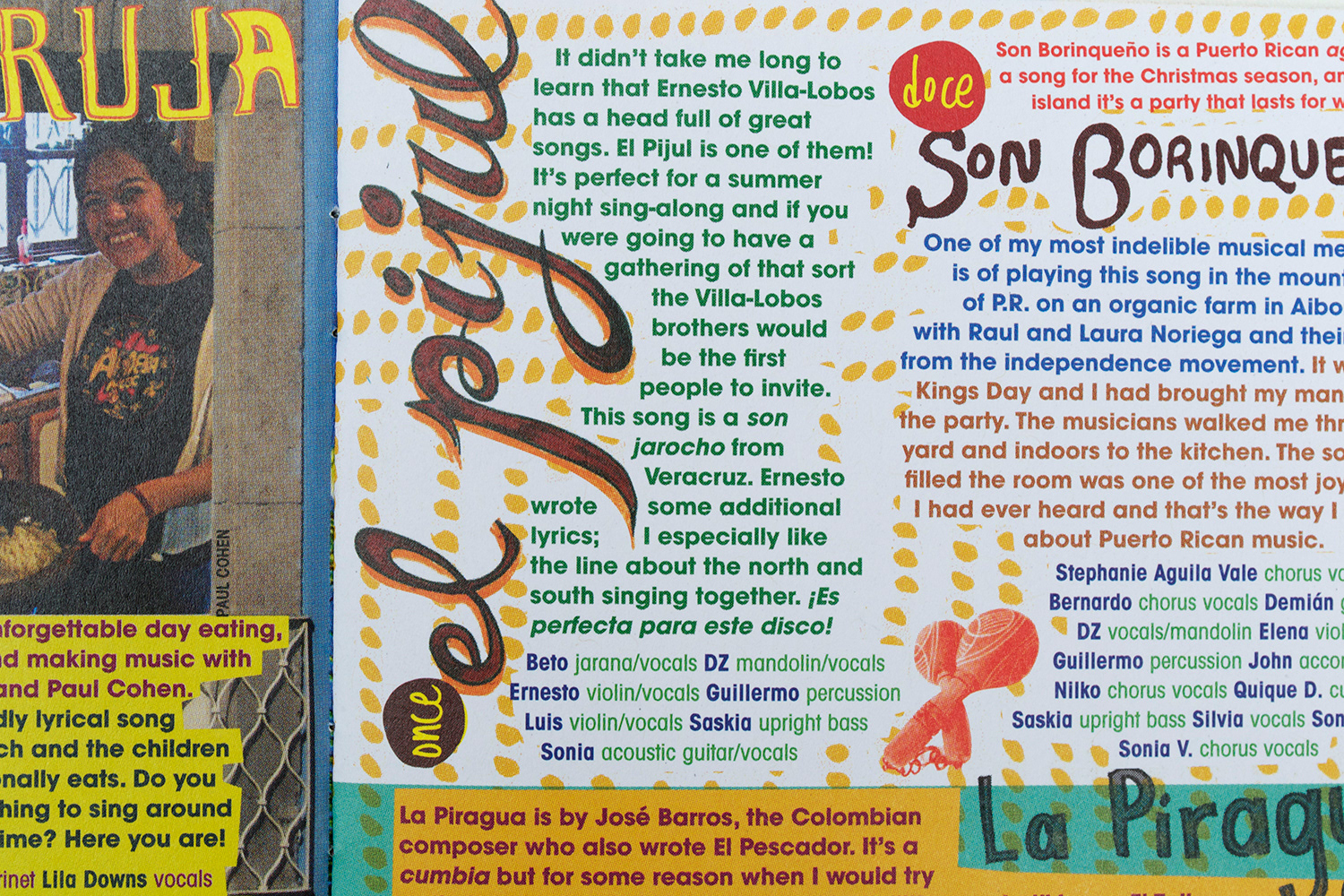 Above:
Liner notes, detail of handdrawn type.